About Us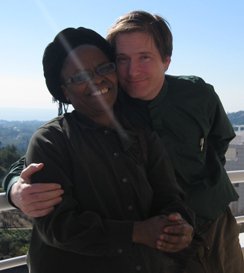 Pastor Charles and Antonia Schleicher welcome you to the Apostolic Faith Church in Madison, Wisconsin.
The Apostolic Faith church follows a tradition of Wesleyan holiness taught and practiced by those whom the Holy Spirit descended on at the Azusa Street Revival. We believe the entire Bible is the infallible Word of God and uphold the fundamental teachings of New Testament faith.
Our services are a time to worship God through music, be encouraged by testimonies of God working in lives today, and hear practical, relevant, Bible-based sermons.
Music is an integral part of every regular Apostolic Faith Church service. We enjoy a variety of musical styles in our services, both in the numbers provided by the singers, and in the hymns sung by the congregation.
We believe in the power of prayer. Every service is preceded by a special time of prayer and we have a time of prayer at the end of all our services. In James 5:16 we find the words:
"
…the effectual fervent prayer of a righteous man availeth much." We believe that praying through to God makes a difference and that one of the most rewarding times of our life is the time spent with God in prayer. In Matthew 21:22 we find the assuring promise: "and all things, whatsoever ye shall ask in prayer, believing, ye shall receive" and what a thrill to know that He is only a prayer away. (Isaiah 65:24). A prayerless church is a powerless church.
We have long been described as a church with an open door and a burning message. We welcome everyone to our meetings with open arms, and rely on the unction of the Holy Spirit to minister the Word of God undiluted. As a fundamental Trinitarian church, we believe and preach the whole Word of God as taught and commanded in the Holy Bible without preference or prejudice. Our services are solemn as well as Pentecostal and the message is meant for all. Our "God is no respecter of persons: But in every nation he that feareth him, and worketh righteously, is accepted with him" (Acts 10:34, 35).
We would love to have you join us in experiencing together the power of God's love that transforms people's lives.